Tropical Weddings - Destination Weddings Ideas with Beach Theme
Tropical Weddings
Footprints, an Echo Resort in Tobago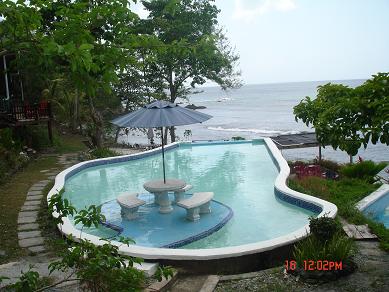 There are certain distinct advantages to tropical weddings. Mentioned below are a few.
Ceremony

Enjoy a ceremony in the most beautiful tropical settings - water all around, beaches, brilliantly colored fauna and flora.

The range for your wedding ceremony can run the gamut. The range encompasses the most exclusive and upscale wedding resorts and locations to the simplest seaside wedding.

You can choose the most luxurious resort or villa wedding, a beach wedding or anything in between.

After the wedding ceremony, there are a whole hosts of unique reception ideas, depending on your wedding theme.

It could be an elaborate formal reception at the finest wedding halls or some simple fun activities on the beach.

Honeymoon

Your tropical weddings plans can also be your honeymoon plans. This saves the trouble and expense of planing wedding and honeymoon separately.

It can save some money while optimizing on fun and pleasure.

Weekend getaway

Tropical Weddings could be more than just a wedding. They can be an entire weekend of fun filled activities.

Its short enough so that the wedding hosts could pick up the tab if they so choose.

On the other hand, if they choose not to include the quests in any other activities except the actual wedding, then the quests themselves could plan their own activities.

A fun activity you can plan, for example, is to have a cooking demonstration of the local cuisine. This can be done by your hotel or guest house or by a local cook.

This could even be incorporated into a formal or conventional sit-down dinner before the reception, for the reception, or after the reception.

These can be done in a formal or casual settings - it's your choice.

Vacation

Tropical weddings might also double as a tropical vacation for the bride and groom.

If the quests choose also to make it a vacation, you might not want to schedule too many activities for therm.

Instead, it might be preferable to let people find their own activities and entertainment both before and after the wedding.

There is no end to available activities - the choices are plentiful! The constraints of your budget may determine how much or how little activities you want to plan.

For example, a sailing excursion can be planned. It can be for the bride and groom only or it can include the guests.

Also, if it is within your budget, you can even charter a boat for a day and bring your guests out on the water to relax, rejuvenate, and perhaps enjoy a meal.
Proper Wedding Protocol
If you choose the activities that your guest will participate in, then, bear in mind that proper wedding protocol requires you to foot the bill.
If you choose to include your guests in any of these activities, keep in mind that the bride and groom (or their families) are expected to pay for the bulk of them.
If you arrange a sailing excursion, for example, you are expected to pick up the tab for the trip.
Do not tell people ahead of time that the activity will be x dollars. It's likely that won't sit well with them.
Do only that which you can afford.
One of the most beautiful and romantic tropical island is Tobago. It is the smaller of the twin island nation of Trinidad and Tobago.
A Beach in Tobago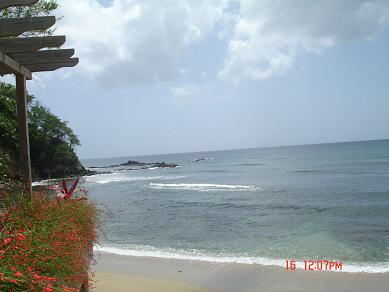 Whereas Trinidad is highly industrialized, Tobago is still unspoilt and its natural beauty enchanting.
Although Tobago is blessed with all the modern technologies and conveniences, it has managed to avoid the resulting blight to the environment that industrialization causes.
It is the preferred destination for tourists and people on island vacations not just because of its natural beauty buy also because of the friendliness and warmth of its people.
For More Information
Fill in the form below if you need help in planning your wedding in Tobago. It can be all inclusive or you decide how much you want to have done.
It can be as formal or as simple as you like.
Whether you need help planning your entire Tobago wedding - from your hotel, villa or guest house reservation, to your ceremony, reception, and your honeymoon activities - it can be done for you.
Get an island wedding packages that is worthy of your wedding day. Get help to make memories that will last a lifetime.
Request what you want in the form below. Be as detailed as possible.
However, please be realistic with your budget plan and guest list.
Tropical Flora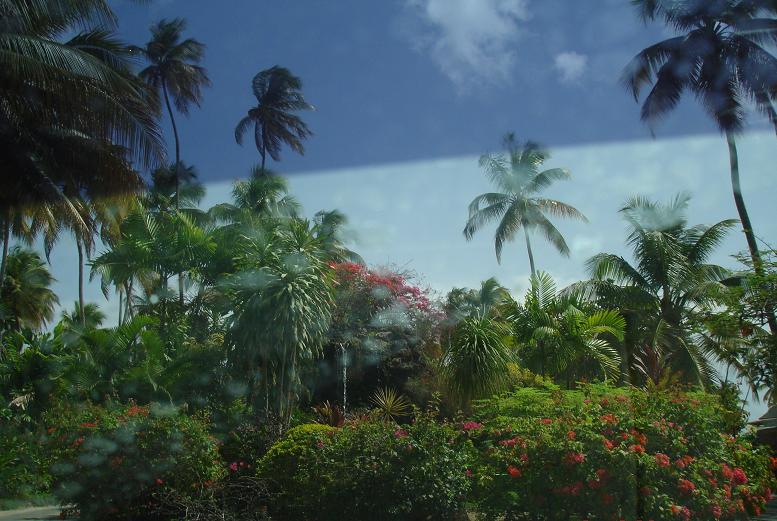 Interesting Sites
A Caribbean Paradise
Life Insurance