How to Find a College or University Scholarship
There are many sources through which one may obtain a College or University Scholarship.
The sources can vary from the national government of Trinidad and Tobago, to foreign governments, to local and foreign institutions and sundry organizations that value and encourage the pursuit of higher learning.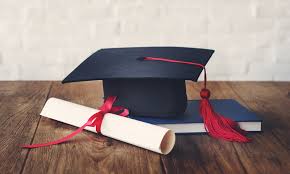 College Degree
A good source is those who have gone through the process before. This is not only restricted to people you know but also through social networking.
The internet allows you to learn from others who have done this before through their postings online. Therefore blogs and social media can be invaluable sources of information.
For information about scholarships for high school seniors interested in undergraduate study, your high school can also be a great source of information.
Graduation
Ultimately, though, it is you who must do your due diligence and be steadfast in your quest to find a scholarship that suits your needs. Eventually, your persistence and hard work will pay off.
Listed below are a number of leads which hopefully will aid you in your quest and speed you on your way to winning a scholarship and eventually enjoying a better and more productive life.
List of College and University Scholarships for Trinidad and Tobago Nationals
√ Click Here For--- Information to all Citizens of Trinidad and Tobago on how to, and where to apply for academic scholarships for post-secondary study, both at home and abroad.

Some scholarships are offered by the Government of Trinidad and Tobago while others are offered by international organisations or foreign governments.
√ Click Here For--- Marine Scholarship Programs for Trinidad & Tobago Citizens wishing to make an active contribution towards the protection and sustainable use of Tobago's coral reefs.
√ Click Here For--- Scholarships offered by FirstCaribbean International Bank
Have A Great Story About This Topic?
Have a story about this topic or about any thing in or about Tobago?

RAVE ABOUT IT!
---