Tobago Flights - Air Travel to Tobago
Tobago Flights From International Ports
Below are Tobago flights by airlines that fly to Tobago from some of the world's major countries
Regional Airlines Flights to Tobago
From Grenada, Antigua, Costa Rica, Cuba, Dominican, Jamaica, Guyana St. Maarten and Suriname)
From other Caribbean regions: St. Thomas, Tortola, St. Maarten, St. Kitts, Anguilla, Antigua & Barbuda,Dominica, Guadeloupe, Martinique and St. Lucia

Caribbean Airlines
British Airways

From Every Else: Check Expedia
---
Caribbean Airlines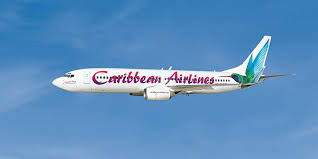 Note: A special tip to those who are unfamiliar with flying to Tobago.
If you have difficultly finding a flight from your origination directly to Tobago and there is a flight that only goes to Trinidad, use it and book yourself to Tobago on Caribbean Airlines.
There are flights between these sister islands all day long starting at 5:30 AM to 11:30 PM
The flight is only 20 minutes between the 2 islands.
---
---
Interesting Site
Ecotourism in Trinidad and Tobago